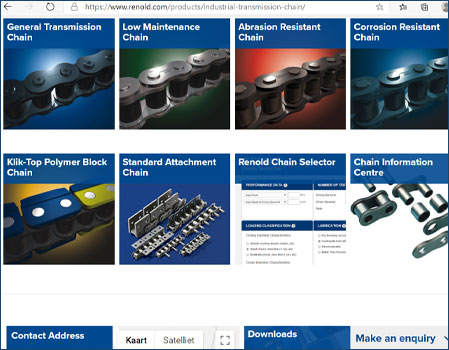 Renold GmbH, partner of MAK Aandrijvingen
MAK Aandrijvingen has been an important distributor of Renold for many years, in part because of the intensive cooperation between MAK and Arnold & Stolzenberg since 1947.
A&S Rollenkette GmbH, founded in 1909, is one of the largest roller chain manufacturers in the world. A&S Rollenkette GmbH particularly distinguishes itself from all its competitors in the field of quality control, which takes place during the production of each part of the chain.
This quality control has resulted in A&S Rollenkette GmbH being ISO 9001 certified since 1988.
Arnold & Stolzenberg has been part of the Renold Group for more than 43 years. In recent days the company has changed its name from Arnold & Stolzenberg GmbH, located in Einbeck, Germany, to Renold GmbH.
The brand name A&S will remain in use, officially under the name A&S Chain. The products can be recognized by the yellow/blue packaging. In the Dutch market A&S Chain of Renold GmbH is represented by MAK Aandrijvingen B.V.
In 2011 MAK Aandrijvingen took over the distribution to the Dutch OEM market of the complete range of Renold products for the machine building industry.

Downloads